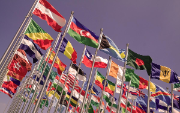 Here you can find double taxation agreements concluded by Switzerland and other publications relating to the country.

---
Tax information sorted by country A-Z
Java script is required to display press releases. If you are unable or unwilling to activate Java script you may use the link below to access the Federal Administration News Portal, where you can read the announcements.
Contact
State Secretariat for International Finance SIF
Double Taxation Treaties
Bundesgasse 3
3003 Berne
Last modification 05.12.2022